Geek Review: Arlo Essential Video Doorbell Wire-Free
As smart devices go, a doorbell doesn't scream for a need to be upgraded into anything more than a simple notification to alert homeowners that someone is at the door, but having made its name with premium smart cameras, Arlo decided to ring in some changes to the doorbell.
Pity, it didn't extend the smart element to cover the name of the Arlo Essential Video Doorbell Wire-Free. Yes, that's the name of the doorbell, which is not only a mouthful, but why call it "Wire-Free" and not simply wireless?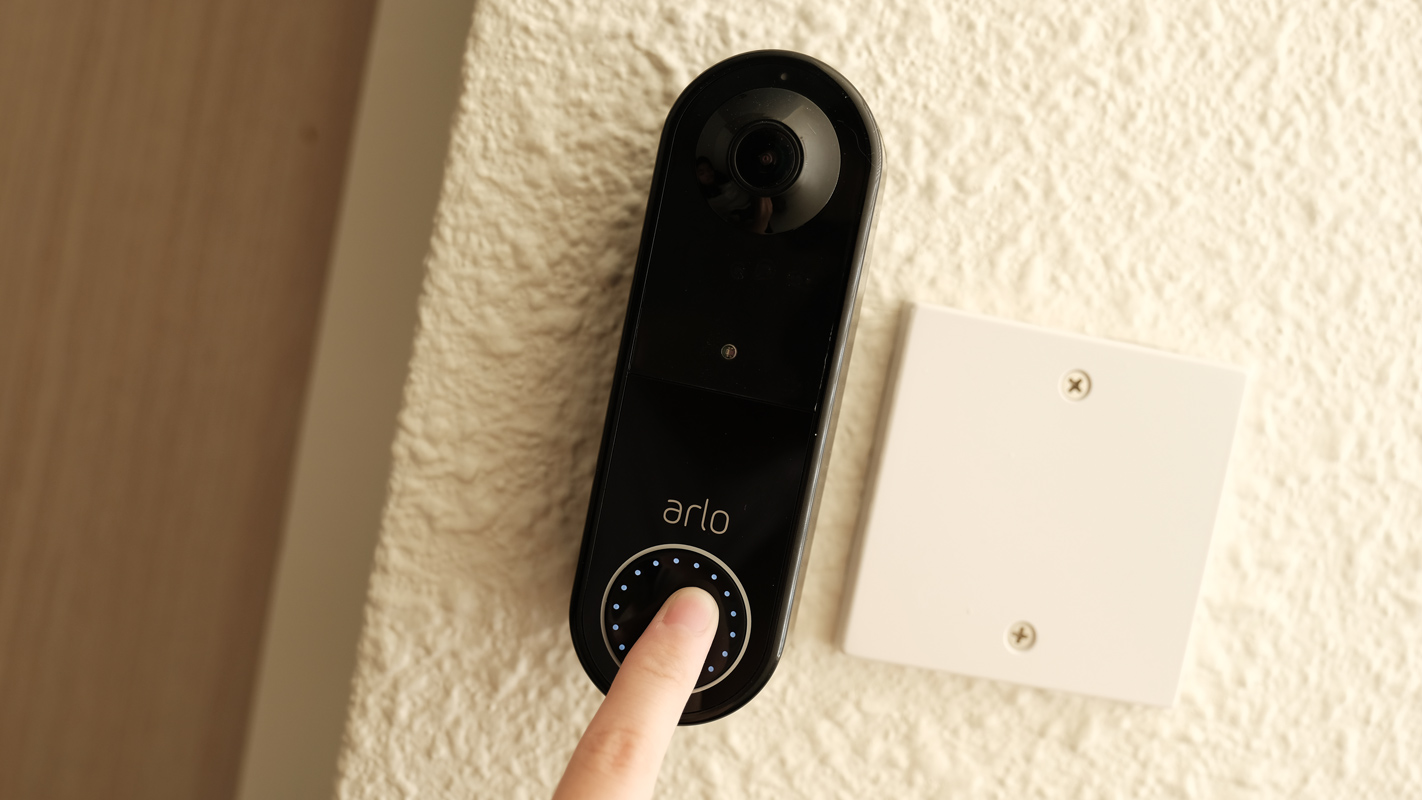 The Arlo Essential Video Doorbell Wire-Free looks identical to the Arlo Video Doorbell we reviewed last year, and the difference here is that it is powered by a rechargeable and removable battery.
Measuring 14cm x 4.5cm x 3.3cm, it's bigger than the wired model (12cm x 4.3cm x 2.5cm) since it needs to accommodate the 6,500 mAh lithium-ion battery pack which makes the doorbell wireless.
Out of the box, users are given the doorbell and base, a battery pack, an angled mounting plate, the release pin (similar to a mobile phone SIM tray pin), a battery charging cable, and assorted mounting and wiring hardware – all the necessary items for one to mount their Arlo Essential Video Doorbell Wire-Free Wireless at an angle or flat against a surface.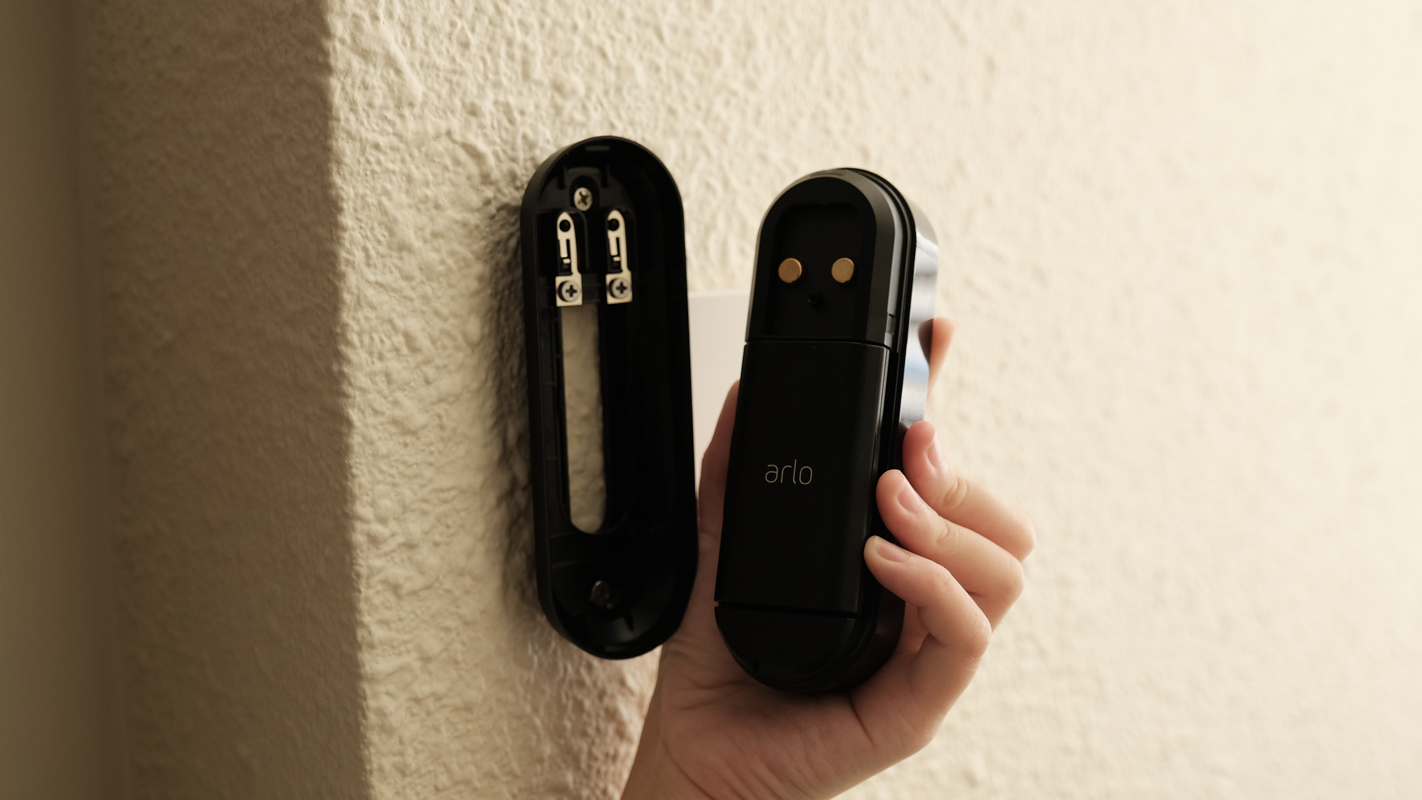 These days, you can have a doorbell hotwired into the wall, or buy one of those cheap doorbells from hardware stores that lets you mount the bell button itself to the front door using double sided tape. As this is a primary device that includes a camera, it's best to have it permanently installed on a wall and you will need a drill to get the initial mounting plate on either the door or the wall, so there's some level of handy work to be done.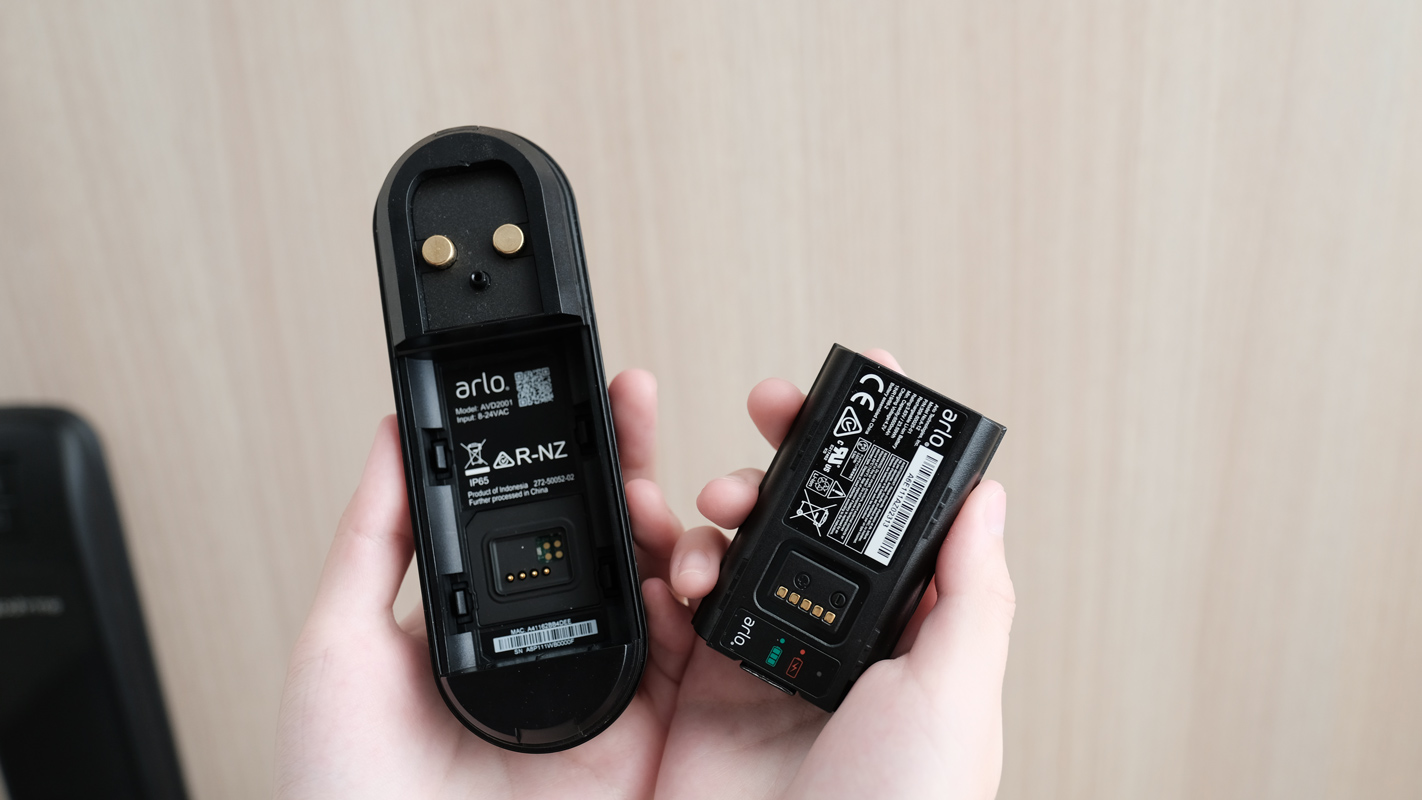 Other than that, it's pretty much all systems go. The lithium-ion battery takes about 2 hours to full charge via micro USB, and Arlo says it can run for as long as 6 months, though it really depends on how many visitors you have, or how many Amazon and Lazada orders you receive weekly. While touted as being wire free, the doorbell can still be hooked up to the mains if charging the battery twice a year becomes too much of a hassle.
In the event you might be worried that someone could nick the doorbell off the mounting plate, it's harder to do so considering the thief would need to have a small pin to remove it, though interestingly enough, it's not a proprietary pin so there's little security if the potential thief is prepared. Still, getting really close to the Arlo Essential Video Doorbell Wire-Free would show off the thief's mug, as the device has motion detection that starts recording footage to the cloud. 
But there is a catch, and it's not the fact that there is no way for the thief to reset the device and have it paired with another Arlo app.
Arlo sells hardware and a security service where users have to buy the hardware, and pay for additional features. Auto-detection via a motion sensor with a 110-degree field of view is built into the hardware, but the cloud recording is an additional feature that users need to pay for and if you don't, you get a glorified wireless doorbell without the erm…. bells and whistle.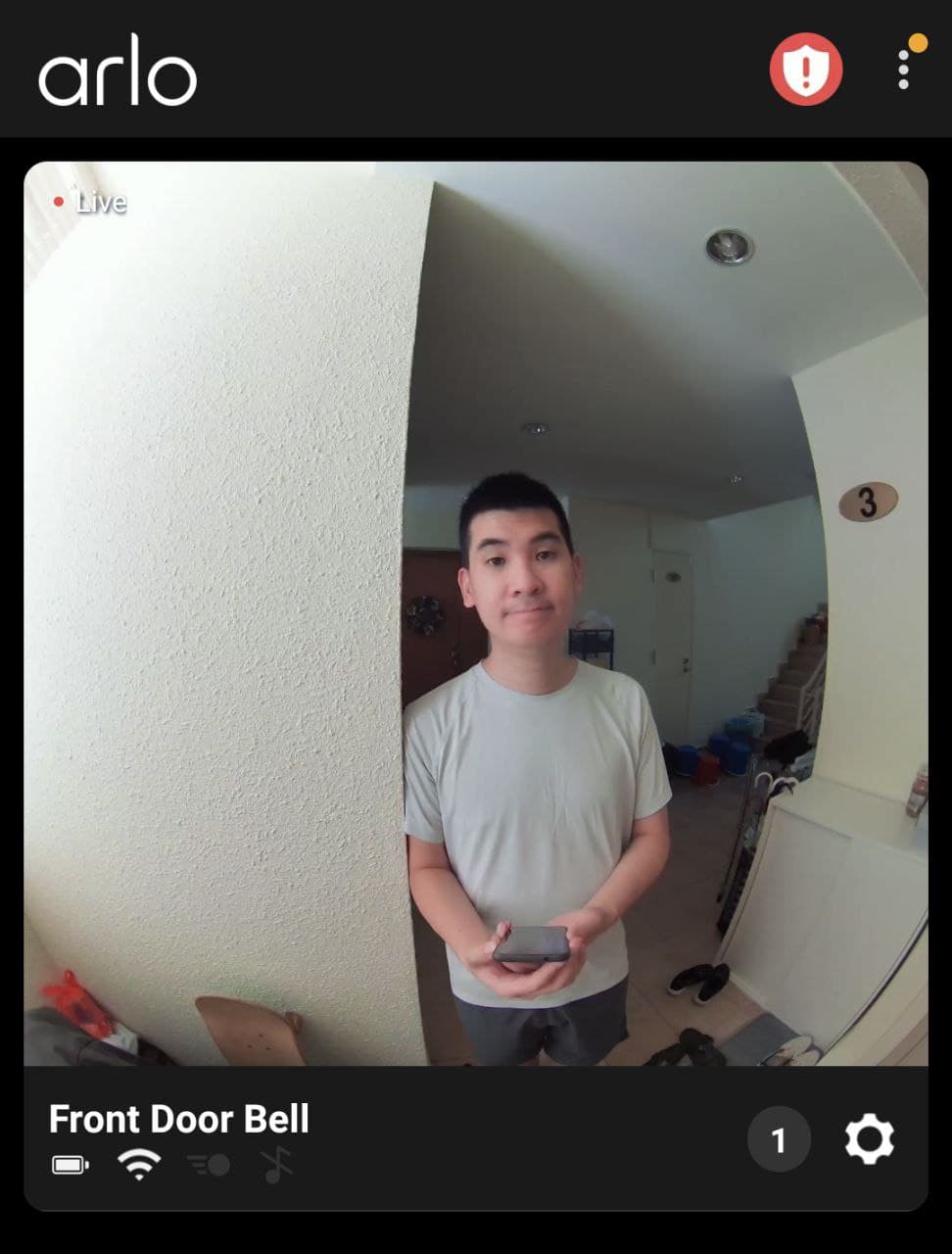 Essentially that's about it, the setup of the video doorbell is a breeze outside of the initial drilling. The video captures resolution of up to 1,536 X 1,536 pixels, and has a 1:1 aspect ratio. It also has a 180-degree field of view which allows you to see a full height of the person at the door. In addition, HDR capture produces solid images, which brings about a good level of clarity in the day, and in low light, so you really can make out what you're seeing on screen. Rounding out the set of features is a 12X digital zoom, and an infrared LED for black-and-white night vision.
Footage captured is crisp and clear and you'd easily make out who or what is moving about at your front door.

Controls are managed by the app and without having to rely on a hub like Arlo's other security devices, the setup process is made simpler. The strength of investing into an Arlo security system is the software and how well it plays with others. While cloud recording falls under a paid subscription option, other features are standard. Aside from the motion alerts, the ringing of the doorbell will also send an alert directly to your phone. In addition, users are able to communicate with the person at the door via a sort of direct video conferencing, though there is a slight lag. We're not talking super crisp audio here but it works. It comes off more like an intercom system, with the front part of the sentences being chopped off. So if you're talking to the courier at the door, be sure to speak slowly and enunciate your words so that it can be heard coherently. And if you cannot hear the other guy, well, that's too bad.

When it comes to couriers, packages, visitors, friends or animals which might pop by the front door, the device offers you a 3-month trial of Arlo Smart, to let you assess if you need to pay for the additional features. These include person, vehicle, and animal detection which then can be filtered accordingly for notifications. Setting activity zones so users can zero in on a specific area for action, and being able to record in higher resolutions of up to 4K.
Credit to Arlo, not many smart home camera manufacturers even provide a free trial for users to get a sense if such features are even necessary.
One thing to note is that the motion sensor is extremely sensitive, of around 2.5m from your door, so it also depends on how the configuration of your front door is like. If you live along a corridor, anyone walking by will trigger the sensor. If your neighbour's door is right across from yours, then anyone visiting them will also trigger your sensor. And if your door faces the lift, good luck.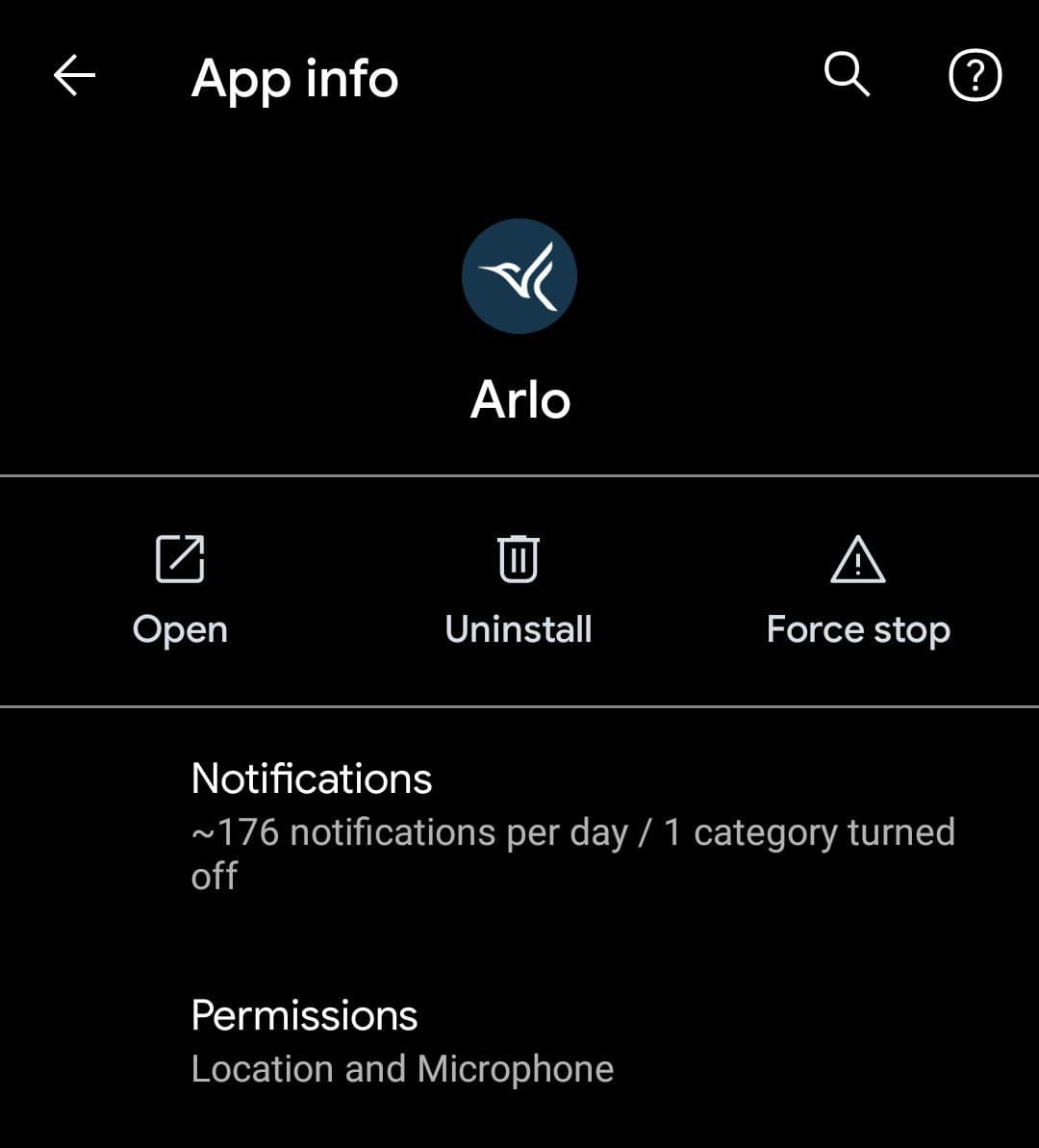 During our tests during the trial period, the doorbell woke up and started recording over 50 times a day. If you're living in a space with a particularly active neighbour whose door is less than 2.5m away, the doorbell will keep on triggering notifications, which means a motion sensor with a 110-degree field of view can be both a boon and bane, depending on the configuration of your home along with your neighbours.
While you could aggressively manage the notifications and configure hot zones that trigger the sensor, it also means you won't be able to get the full use of the doorbell.
In this instance, the review set was set to only send notifications when the app on the phone was detected to be away from the home, using the app's built-in geo-fencing feature. This way, alerts were not triggered when I'm home, though recordings (under the subscription option) will still continue. With full alerts on, the battery went from full to 50% in just seven days. After the slightly more aggressive tweaks, the battery went down by a further 25% over the course of the next 14 days. So while the battery could last for a really long time, it largely goes down to how much traffic goes past the camera on a daily basis.
Sadly, a US$2.99 monthly subscription (single camera) to the Arlo Smart service, for cloud recording, is essential to get the most out of the Arlo Essential Video Doorbell Wire-Free. Without a hub, which comes with Arlo's cameras, none of the action is recorded even if motion takes place. Sadly, the existing hub's features are not compatible with the doorbell, so even if you own an existing Arlo camera and hub system, you're really left with subscribing to the service if you really want or need recordings for now.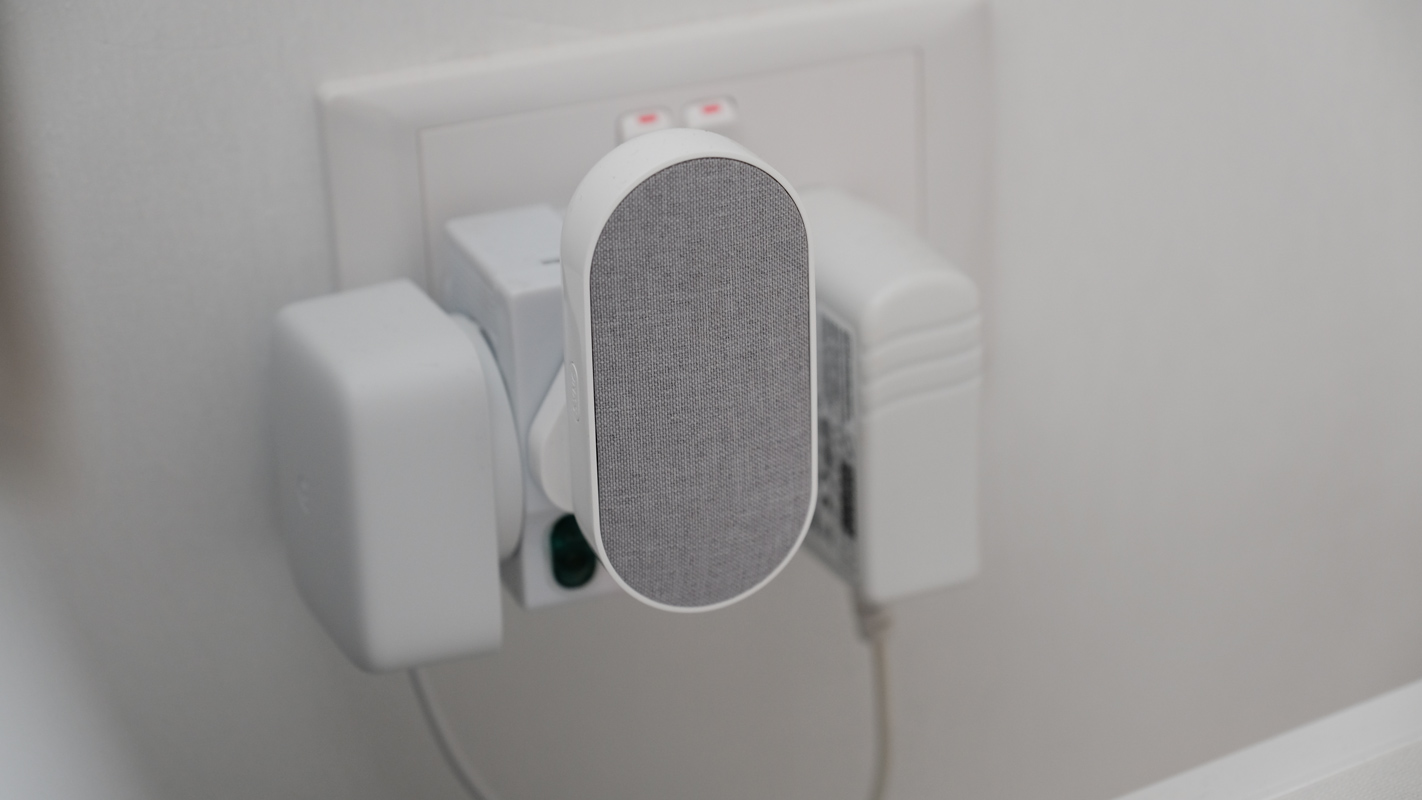 In day-to-day use, in front of a high traffic corridor, it might be better to turn off all notifications and pair it with the separate Arlo Chime. If you have the Doorbell and no Chime, alerts go to the app on your mobile phone. If you have the Doorbell and Chime, alerts still go to the app, but the Chime will also ring. This way it will save a bit of sanity on both the doorbell and your mobile phone without having all the notifications being constantly sent to the phone.
This also helps considering users are able to add users via the Arlo app. This way if someone is at the door, everyone who is given access to the app will get the same level of notifications. My wife has preferred to stay off the app and prefers to hear a traditional doorbell ring throughout the home instead. 
And even though it's touted as a smart device, there are a few quirks. The video is orientated incorrectly if you're asking for the doorbell's feed via the Google Home Hub, and this issue has been highlighted on Arlo's support board, with no proper resolution provided.
In addition, if you have the doorbell linked up to Google Home, make sure to turn off voice notifications, as it will cause ALL your Google speakers in the home to make an announcement each time it notices someone at the door. This is a surefire way to drive yourself nuts, and after a day of constant chatter from the speaker, the temptation to remove the doorbell entirely did come to the mind.

At S$329 (US$199.99), the Arlo Essential Video Doorbell Wire-Free is not cheap. The lack of a hub option for any localised recording means users will need to subscribe to the Arlo Smart service to gain access to cloud recordings, which drives up the price of ownership considerably. Otherwise, the wired option might be looking a bit more attractive as a smart doorbell.
Credit: Gerald (Geek Culture)
Original Article: https://geekculture.co/geek-review-arlo-essential-video-doorbell-wire-free/
---